Commercial shampoos are filled with toxic ingredients and chemicals you should avoid including sodium lauryl sulfate (sls), parabens, and alcohols. These ingredients strip away your hair's natural protective oils, cause dry scalp and hair loss. Our shampoos are made with clean ingredients, herbs and gentle cleansers.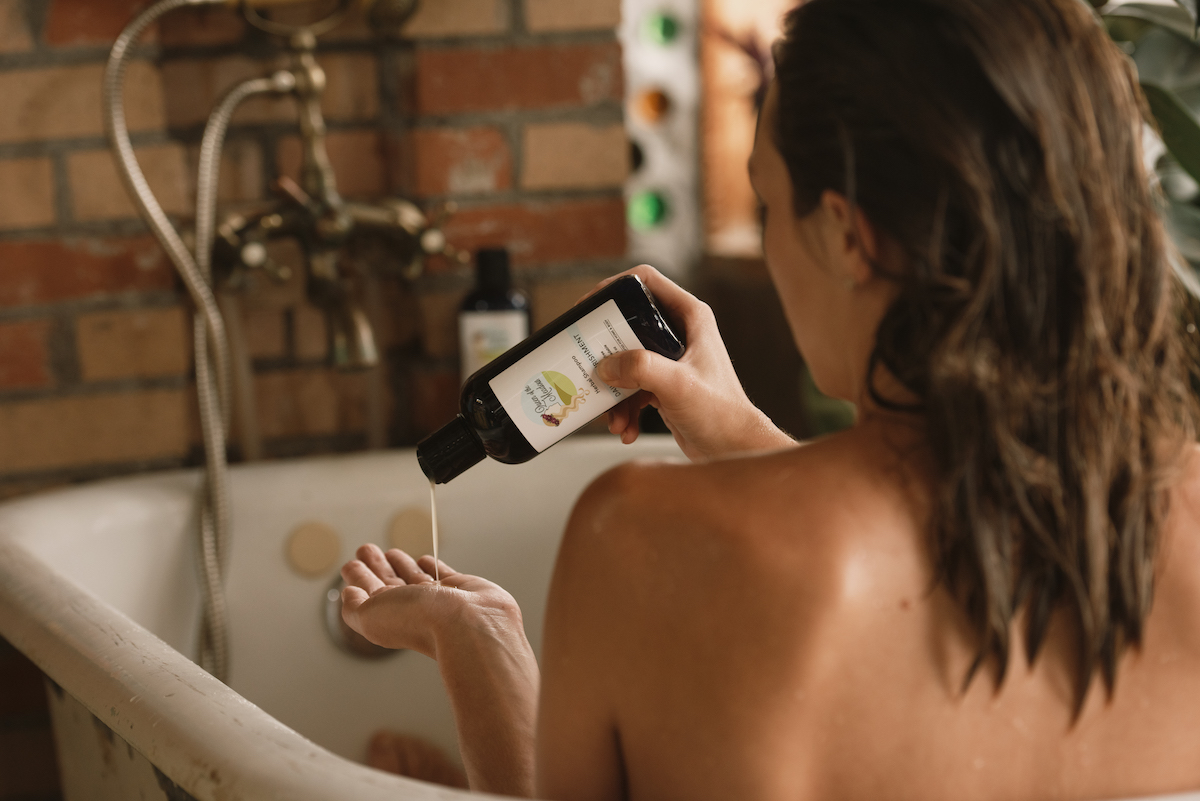 ---
1st time using an herbal shampoo?
Commercial shampoos strip away your hair's natural protective oils and as a result of this your scalp produces more oil to compensate. Your scalp becomes conditioned to this vicious cycle of excess oil production. When you transition to a natural shampoo, your scalp will need some time to rebalance scalp oil production. During this transition period some people may find their hair feels extra oily or heavy, but this is expected as oil production gradually returns to normal while using a gentle shampoo. Your hair literally has to "learn" to live without the chemicals!
Queen of the Meadow offers two different types of gentle, plant derived, cleansing Herbal Shampoos:
DAILY NOURISHMENT
designed for normal to dry hair
- cleansing
- hydrating
- softening
- adds shine
HAIR & SCALP REPAIR
designed to treat hair and scalp issues
- cleans, conditions, and repairs
- soothes itchy scalp
- treats dandruff
- stimulates hair growth